June 2007
It's Time to Celebrate the Fourth of July!
4th of July Parade and Picnic!
Join us for the annual Long Branch celebration!
We will kick off with a kids' parade through the neighborhood, finishing at the pool.
Meet at Steeplebush Court at 2 p.m.
Show your patriotic spirit and decorate your bike, trike, scooter or wagon!
Prizes will be awarded for best decorations!
The Long Branch Dolphins Swim Team will be selling yummy food, including hamburgers, hot dogs, etc.
Please bring a potluck side or dessert to share!
If your last name ends in A~M: bring a salad or side
N~Z: bring a dessert
Join in the fun and games all afternoon as we celebrate the 4th!
Tug of war, Jello-eating contest … lots of fun for all!
Verizon "Digs" Long Branch (Up!)
Many lawns in Long Branch were dug up due to Verizon's installation of underground fiber-optic cable. If you didn't water your lawn right away, you probably have big brown patches dotting your yard. The new service, not yet available in Long Branch, will provide "FIOS" high-speed Internet, DIRECTV and phone service. You can get more information, or sign up to be notified when the service is available in our area, at http://www22.verizon.com/content/ConsumerFiOS/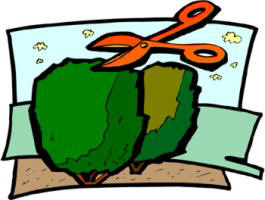 Please Keep Those Bushes Off the Sidewalk
Just a reminder that with the growing season in full swing, please make sure to keep bushes and trees trimmed to keep sidewalks clear for pedestrians. Under the Virginia Department of Transportation's rules, all residents are required to trim any hedges or bushes that obstruct passage on the sidewalks in front of your property. For those of us who like to walk through the neighborhood, its hard to do so if you can't walk down the sidewalk! Please remember that children walk up and down the sidewalks, and if they can't get by an over-grown bush, they will walk in the roadway. No one wants to put our children at risk! So please take care of those over-grown bushes.
<![if !vml]>
<![endif]>
The Long Branch Yard Sale was held on May 5. It was a beautiful day,

our local member of Congress (Rep. Tom Davis) stopped by and hopefully, lots of no-longer-needed stuff changed hands!
<![if !vml]>
<![endif]>
President's Pen
The Membership Drive will soon be underway and this is the most important news for our community, since this is how we maintain our community. Because it has been two years since our last membership drive, the requested fee ($25) is a bit higher than in the past. The fee covers the newsletter, our community directory, the spring yard sale, and special events such as the Egg Hunt, the Halloween party, the winter luminary and entrance maintenance. We are still trying to find someone to work on curb painting, but recent inquiries have not yielded viable service providers. Please make sure to return your form and check to your street representative as soon as possible during July. We look forward to 100 percent participation.
We are looking for volunteers to help with various projects this summer. Teenagers and scouts (and those who simply want to give back!) can earn community service hours by volunteering in our community. Please contact me to offer to help with one of our fun events. If you are interested in helping with the Long Branch neighborhood watch, we need more volunteers, as well as a new coordinator. Please contact Barbara Mink at barbmink@cox.net or Mark Wiggins if you can help out. Barb Mink will step down 12/2007 and she is offering to train her replacement.
Many thanks to the board of the Long Branch Swim and Racquet Club for their amazing work to upgrade the pool. It looks great! Also, many thanks to the "green thumb" who expertly cleaned up the entrance to the community (Braddock Road) a few weekends ago .
Watch the Long Branch Web site (www.longbranchcommunity.net) for the latest news!
Mark Wiggins, President
teamwiggins@msn.com
<![if !vml]>
<![endif]>
News from your Neighborhood Pool and Tennis Club:

The Long Branch Swim & Racquet Club board of directors (Byron Browning, Dave Everett, Todd Hartung, Jackie Lluy, Miles Quigley, Tom Schrade, Ken Slattery) is pleased to announce:
The new Long Branch Dolphins swim team leadership (Kathleen Browning) and new coaching staff (head coach: Ali Porter. The team won its first "A" meet against Kings Ridge, which was seeded number 1 in the division at the start of the season.



The spiffy new concrete deck expansion recently finished at the pool, providing more space.



The expenditure of more than $50,000 to replace the white coat bottom of the pool, install new waterline tiles, buy a new filtration pump, repair our parking lot fence, and re-sod the grassy area. Other changes and improvements at the pool to make it the best in the area.
Speaking of the pool and our spirited swim team, you can help raise funds to support the swim team by buying Mary Kay cosmetics from our neighbor, Ann D'Elilio. Ann is selling sunscreen, instant tanner, and that all-important Dolphins-blue nail polish! She contributes money for each item you buy! So call Ann…at (703) 503-5245
It has been suggested that we offer a water aerobics class this summer at the pool, possibly between 10:30-11:30 a.m. If you would be interested in teaching such a class, please contact Martha Bernardi at 703 425-5505.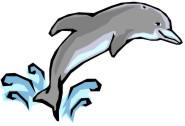 LBSRC SUMMER 2007 SOCIAL ACTIVITIES:
EVENT
Date
Time
Chairperson

4th of July

Parade/Cookout

July 4

3 -6 p.m.

Adult Pool Party

"Viva Las Vegas"

July 14

7-11:30

Jackie Lluy & Mary Ann Trouano

Adult Volleyball Night

August 11

8-11 p.m

NEEDED

Labor Day Cookout

Sept 2

3-6 p.m.

NEEDED

Family Movie Night

???

NEEDED
If you would like to help out at these events, or if you have ideas for other fun activities that you would be willing to help organize, please contact Jackie Lluy @ (703) 978-4562 or jlluy@aol.com.
—Your Pool Board
WEB SITE ALERT!!
<![if !vml]>
<![endif]>
Don't forget to check the Long Branch Web site at www.longbranchcommunity.net for updates and all our community information!
Stay Informed!
Please add the e-mail address longbranchcommunity@verizon.net
the new address from which you will receive your Long Branch newsletter, to the "safe list" in your address book.
The newsletter editor will be unable to deliver the newsletter if the e-mail does not go through. Thank you!
Community Info
The Braddock Nights Concert Series offers FREE Friday evening concerts at

Lake Accotink and Royal Lake, and Thursday evening concerts at Ossian Hall. This series is offered at park facilities that are not designed for formal concert presentation, but are "performance friendly." Go to http://www.fairfaxcounty.gov/parks/performances/braddock-nights.htm
Classified Ads
Babysitting
New Long Branch resident offers her services as a babysitter, available to watch your child(ren) in her home. She's a stay-at-home mother of two boys with a master's degree in elementary education and preschool teaching experience. Her youngest son (2) will be home with her during the day, while the oldest is at school. If you are interested in meeting with her, please contact her at (856) 278-0253.
Velasquez Painters
If you need a painter, hire a reputable one who has worked for many Long

Branch families. Mr. Velasquez specializes in interior and exterior painting. From drywall, wallpaper removal, expert surface preparation, to door replacement, new mouldings & power washing, Mr. Velasquez and his crews do it all. Please call for a free estimate: Mr. Velasquez at 571-245-9025.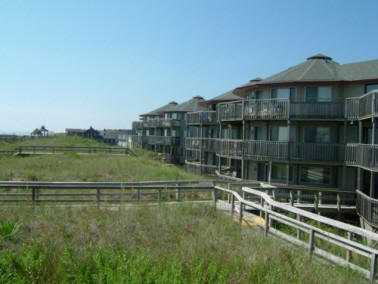 Vacation Opportunity!!
Nags Head
1 BR For Rent
July 7th-14th 2007
Ocean Side: Mile Post 9.0
$850.00/week
Contact: Steve Alvo
Deadlines for Submissions
Please send any newsletter submissions to m.malico@verizon.net
in Word or PowerPoint (not PDF files).
| | | |
| --- | --- | --- |
| Publication Date | Article Submission Deadline | Classified Submission Deadline |
| September | August 15 | August 22 |
<![if !vml]>
<![endif]>